Franchising Code of Conduct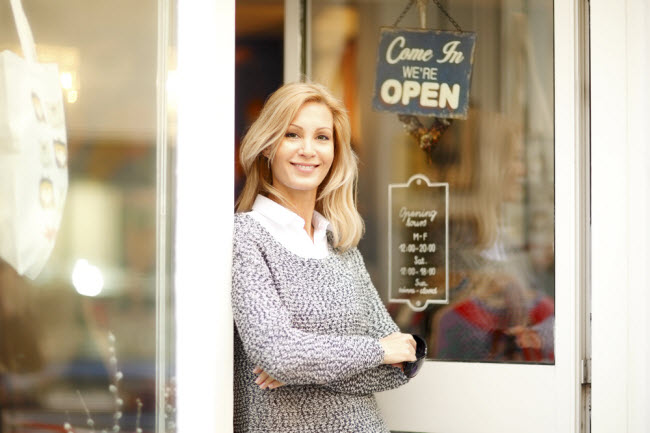 On the First of January 2015 the Franchising Code of Conduct that was established by the Trade Practices (Industry Codes—Franchising) Regulations 1998 (Cth) was repealed and replaced by the Competition and Consumer (Industry Codes—Franchising) Regulation 2014 (Cth) ("the Code").  The Code's purpose was to update outdated provisions and to reflect modern drafting practices and changes in the franchising sector.
The main changes implemented by the Code include:
A new general obligation for parties in a franchise agreement to act in good faith;
Financial penalties and infringement notices have now been incorporated in the Code for serious breaches;
New disclosure obligations, including a new information statement to be given to all prospective franchisees contained within the Code;
Prohibiting franchisors to impose significant capital expenditure bar limited circumstances; and
A requirement for greater transparency with the use of money provided from franchisees for marketing and advertising.
Obligation to Act in Good Faith
The new obligation to act in good faith applies to any matter arising under a franchise agreement or the Code. This obligation also extends to disputes or negotiation relating to a proposed agreement. If the matter reaches the Court, there shall be consideration as to whether the party had acted honestly and not arbitrarily and whether there was cooperation provided by the party to achieve the agreement. However, this is a non-exhaustive list and the Court may take other considerations into account. It is important to note that this obligation may not be excluded in any way under a franchise agreement itself or other documents that are in relation to a franchise agreement. Further, if a franchisee chooses not to renew an agreement or extend an agreement this does not mean the franchisor has not acted in good faith. Any breach of an obligation to act in good faith may result in civil penalty.
New Disclosure Requirements
There is a number of new disclosure obligations now required under the Code.  Franchisors must provide an Information Statement to a prospective franchisee as soon as practicable after an expression of interest. The information statement is located in Annexure 2 of the Code.  There is also a new format provided for the Disclosure Document which now contains information that previously was not required to be disclosed. Some of the new information required includes:
Disclosure of Master Franchise details;
Information in respect to online sales (the Franchisor must disclose the rights of both the franchisor and franchisee to conduct online sales and any corresponding ability or intention of the franchisor to conduct online sales); and
End of term details including option to renew and a statement regarding a franchisee's rights at the end of an agreement.
Generally, a disclosure document must be updated at the end of each financial year. An exception is now provided where the franchisor did not enter into any agreements or, only one agreement for a financial year and the franchisor does not intend to enter into one for the following year. It is important to note however that if a franchisor has a request from a franchisee asking for an updated disclosure document; it must be updated to reflect the franchisee's position for that financial year.
Changes to the Franchise Agreement
Capital Expenditure Reforms
Significant capital expenditure must not be required by a franchisor. The exceptions to thinclude:
whether the expenditure was included in the disclosure document;
if majority of franchisees approve the expenditure;
if the requirement for capital expenditure adheres to legislative obligations;
if the franchisor considers it a necessary investment which is justified by a written statement; or
if the expenditure is agreed upon by the franchisee.
The purpose of these requirements is to prevent an obligation imposed by a franchisor for capital expenditure that is unjustified or without notice.
Restraint of Trade and Marketing and Advertising
A restraint of trade clause shall no longer be enforceable if certain options are not available for a franchisee:
(i)            If a franchisee wishes to have the franchise agreement renewed and they have not breached the agreement and abided by copyright and confidentiality clauses;
(ii)           if the franchisor decides to not renew the agreement and provides none or minimal compensation to the franchisee;
then the restraint of trade clause shall be unenforceable.
Marketing and advertising fees are now required to be maintained in a separate bank account by the franchisor. The franchisor must also contribute the same amount as a franchisee for any franchisor operated stores.
Dispute Resolution
There is now a new framework provided in the Code for a dispute resolution process. This new process also allows for internal dispute resolution. The new procedure forbids a franchisor requiring a franchisee to attend any mediation or litigation outside of the State the franchise is operating within. Any clause in a franchise agreement reflecting this shall be null and void. Further, a franchise agreement must not impose all dispute resolution costs upon the franchisee. Costs shall be paid equally unless agreed upon otherwise.
 When do you need to comply with the Code?
The Code has commenced 1 January 2015. If any new agreements occur after this date, then they must comply with the new requirements. There is a grace period provided for franchisors existing disclosure documents however they must be fully updated by 31 October 2015. There are some exceptions for the new requirements in specific Code provisions for agreements from 1 October 1998 however this shall cease to apply if the agreement is in any way varied after 1 January 2015.
Any existing franchisors should take the time to review and update their current franchise agreements and disclosure documents to ensure compliance with the new Code. As there are now penalties imposed due to  lack of compliance, the review process is even more important.
The above process is only a summary of the changes that have occurred since the introduction of the new Code. It is important that any franchisors, franchisees or prospective franchisees receive advice in relation  to all documentation surrounding a franchise agreement to ensure all obligations are now complied with. JHK Legal is experienced in assisting all parties involved in a franchise agreement including those looking to update their franchise agreements to adhere to the new legislative provisions. If you have any enquiries or require assistance with your franchise agreement, please do not hesitate to contact our office.
Author: Brittany Biron, Graduate Lawyer
Published: February 2015